Measure Footfall & Gain Precise Data Analysis Across All Your Retail Stores
Kepler brings highly advanced data analysis technology to your brick-and-mortar store. Serving as an invaluable companion to truly understanding your customers and how they interact with your store, the Kepler System is easily installed and even easier to integrate with your other retail software.
It takes the "people counter" concept of measuring foot traffic and elevates it to an innovative new level, where real-time consumer behaviour data allows retailers to increase sales conversion, improve the customer's in-store experience and decrease operating costs across your entire retail network.
Rather than simply counting the volume of consumers walking in and out of the front door, the Kepler System tracks individual customers' journeys through the store in real-time. This allows retailers to analyse what is and isn't working about the layout of any given store, the visual merchandising, the attentiveness of staff, the availability of fitting rooms during peak periods, and countless other factors that form the overall consumer experience.
Here are just a few scenarios where Kepler's footfall analysis benefits retail stores: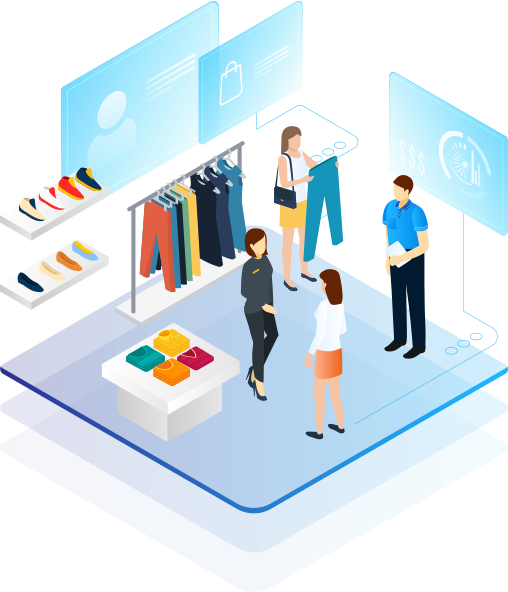 Take the guesswork out of your retail store performance, with Kepler data analysis technology
The Kepler People Counter devices are easy to install throughout the store, and remain out of sight to customers. These devices then connect wirelessly to the state-of-the-art Kepler Retail Analytics Dashboard for real-time data transmission, which can be accessed via desktop, tablet or even mobile device.
The entire system can be installed and calibrated within a matter of hours (usually three hours maximum). It becomes even more intuitive when you integrate it with your POS systems, rostering software, Net Promoter Metrics, stock inventory digital processes and other technologies.
Kepler Analytics is currently empowering various household name retailers to manage their store networks in over 350 shopping centres and commercial locations. Our revolutionary technology also serves as an invaluable resource for cinemas, residential builders, local/state government purposes and more. Its applications span store operations, merchandising, property assessment and even the enforcement of COVID-19 measures.
Request your free demo today
Ready to see what insights Kepler Analytics can produce for your retail stores? Request a demo and we'll be happy to provide you with further information.