Retail In-Store Traffic and Associated Analytics at Your Fingertips, with Kepler
Want to gain a better understanding of how your retail stores are performing? Without precise analytics, it's difficult to get an idea of who your typical customer is, what they want, and whether your in-store experience is delivering on these expectations.
And yet, knowing what your typical peak periods are, how long the average customer spends in your store, and the percentage of customers who make a purchase are all crucial pieces of information that help you tweak store layouts and adjust store operations to optimise your store's performance.
The right retail in-store analytics system can provide you with this information; automating valuable insights in real-time through the seamless collection of customer behaviour data. Whether you're forecasting the estimated footfall for a store in a new location, or measuring the impact that a trial merchandising layout is having on your customers; customer footfall analytics technology opens up a whole host of new opportunities for your business.
Footfall traffic analytics made easy, with Kepler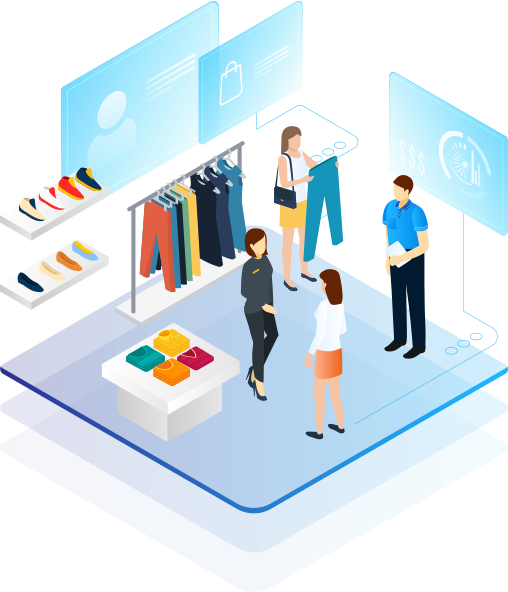 The Kepler System uses an Australian-designed and manufactured Retail People Counter and state-of-the-art analytics platform to paint a clear picture of a brick-and-mortar store's performance.
Easily installed sensors keep track of how many people come and go from the shop, where they dwell, whether they visit the fitting rooms, make a purchase, and countless other data points that allow the platform to generate detailed customer profiles.
The technology integrates seamlessly with POS systems, scheduling/rostering software, Net Promoter Score metrics, internal stock reporting systems, marketing campaigns and customer feedback reports to create a holistic view of the customer's in-store experience.
Compare and contrast different stores throughout your retail network, see which stores attract which customer profiles, and adjust stock allocation or merchandise layout based on customer preferences.
Intuitive retail footfall analytics with actionable insights
With the Kepler Analytics System, your business can track in real-time: