The Kepler System Makes Retail Foot Traffic Analysis a Breeze
Any decent retailer is well aware of the importance of constantly monitoring foot traffic through stores, and adapting layouts/procedures based on what the data is telling you. And yet, the actual collection of retail traffic analytics data can be an extremely tedious process. When executed poorly, the data immediately becomes unreliable and rendered useless.
But what if you could access a precise analysis of your retail stores' foot traffic trends on a store-by-store basis in real-time, with the backing of a dedicated team of retail experts to help you implement actionable changes for sales optimisation. This is what the Kepler System provides – an intuitive platform that uses innovative devices and advanced technology to report on a retail store's foot traffic analytics in real-time.
The Kepler System allows retailers (be it large multinational brands or small independent businesses with a single location) to gain a clear understanding of how their store is performing. Not only that, but it paints a vivid picture of their customers, and segments them into key profiles for personalisation opportunities.
A comprehensive solution to monitoring footfall and producing accurate analysis reports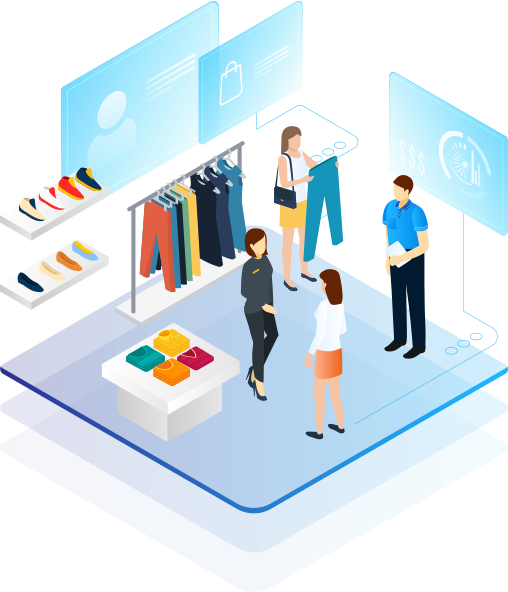 Kepler Analytics goes far beyond the capabilities of a simple store traffic counter, which not only provides very limited insights, but can also produce very misleading results. Rather than purely tracking the amount of foot traffic coming in and out of a store, Kepler tracks consumer behaviour and movements throughout the site, generating data which can be used to track the impact of visual merchandising layouts, POS waiting times, and average time spent in store.
The Kepler System will help you determine whether you need to put more staff on at certain peak periods of the day. It helps you confirm whether a new product isn't selling because of poor merchandising placement as well as analyse whether clearance stock would be better utilised in a different section of the store.
Kepler also provides retail traffic analysis solutions in the following key areas: